Tuesday, December 17th, 2019
Dick M. from Sharia Crime Stoppers
LOCATION:
Sterling Lanes / Banquet Center
33200 Schoenherr Road
Sterling Heights, Michigan, 48312

TIME:
Doors @ 6 PM
Starts @ 7 PM
Concludes @ 9 PM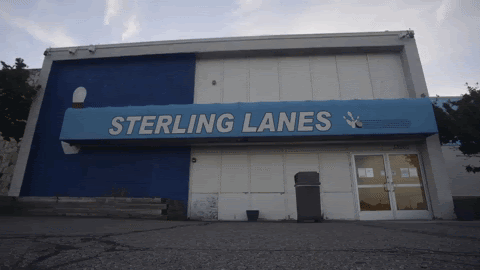 It's A Wonderful Night! — Dick M. Will Appear To Us Live!
Dick M. will be our Keynote Speaker for our December 17th, 2019 meeting TONIGHT.

Dick, one of our members to go on to national recognition for his relentless coverage of the Sharia Law push we see in our country, government and culture. He will be talking to us about changes in America if President Trump fails to be re-elected.

Dick is a spokesman for The United West and Sharia Crime Fighter, one of the groups that has concerns about the incremental advancement of Sharia Law in America's Muslim enclaves, including female genital mutilation, honor violence and polygamy.

He produces a podcast for the Sharia Crime Stoppers each Tuesday, bringing you information YOU need to understand the threats of Sharia and what it means to your community. He presents national security analysis to engage the community to stand against the threat, to get people engaged! Q&A Discussion is included only to Registered Attendees.

Registration is required, register once for all of them here: https://zoom.us/webinar/register/WN__nd-4WvBQuapXa2abKEjKQ

THE UNITED WEST HISTORY Beginning with the Florida Security Council in 2007, Tom Trento's team quickly established a national impact through speaking, writing, video presentations, grassroots activism and investigative reporting. With trips to Europe in 2009, relationships were developed which resulted in a united effort to fight the encroachment of Shariah Islam in North America and Europe. In mid-2010 it became apparent that the national and international activity of "Team Trento," had expanded beyond the borders of Florida. Therefore, the extensive effort went into developing an organization The United West (TUW) functioning as an "umbrella entity," overseeing and managing coordinated divisions, all based upon unifying principles but lean and efficient in its implementation.
Our Congress members require seven calls on an issue to take notice
Please be part of
Making America Great Again!
We are looking for subcommittee chairmen that will closely follow the issue(s) most important to them.
​
We will share issues that are concerning — names (information); phone numbers; email addresses; legislation and bills that should be followed and acted on.
​
We will also provide names of people who are in need of thanks for doing the right thing.
White House
Direct Line:
1-(202)-456-1111
U.S. Congress
Operator:
1-(202)-224-3121
Mike Rogers (R-AL) — H.R. 204
Pull America out of the U.N. and move the office out of America
​
H.R. 204 is stuck in the Committee of Foreign Affairs
​
Reach Committee Chairman Democrat, Elliot Engle:
1-(202)-225-2464
​
Reach Committee Ranking Republican Member, Mike McCall:
1-(202)-225-5955
​
Visit their web address:
Visit our friends at the
for updates on Christianity vs Islam